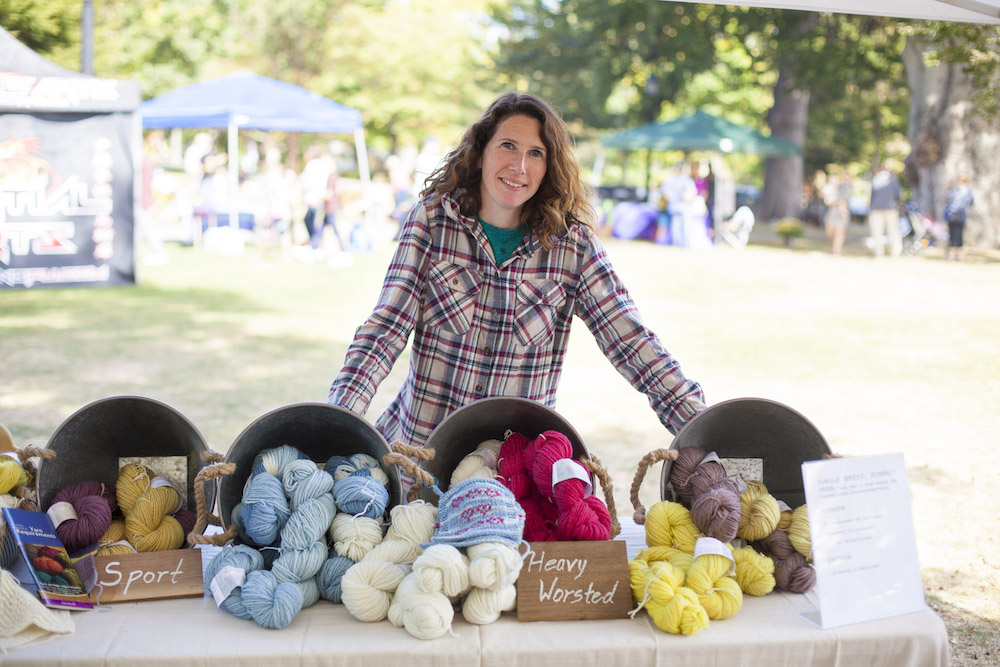 The last six weeks have been a whirlwind of activity here on the farm. Besides the regular barnyard and garden activities, Henny Penny Farm was finally opened to the public. The first event was a Homesteading workshop in connection with CT-NOFA. Attendees travelled from quite far away for a close-up view at the inner workings of our farm.
On September 27 Henny Penny farm had a stand at Ridgefield's Great Pumpkin Weigh-Off. The stand was filled with all of our botanically-dyed wool, cut flowers and other fun items, some of which can be found in our online Farm Store. The remaining yarn will soon be listed there as well (once things quiet down here a bit!).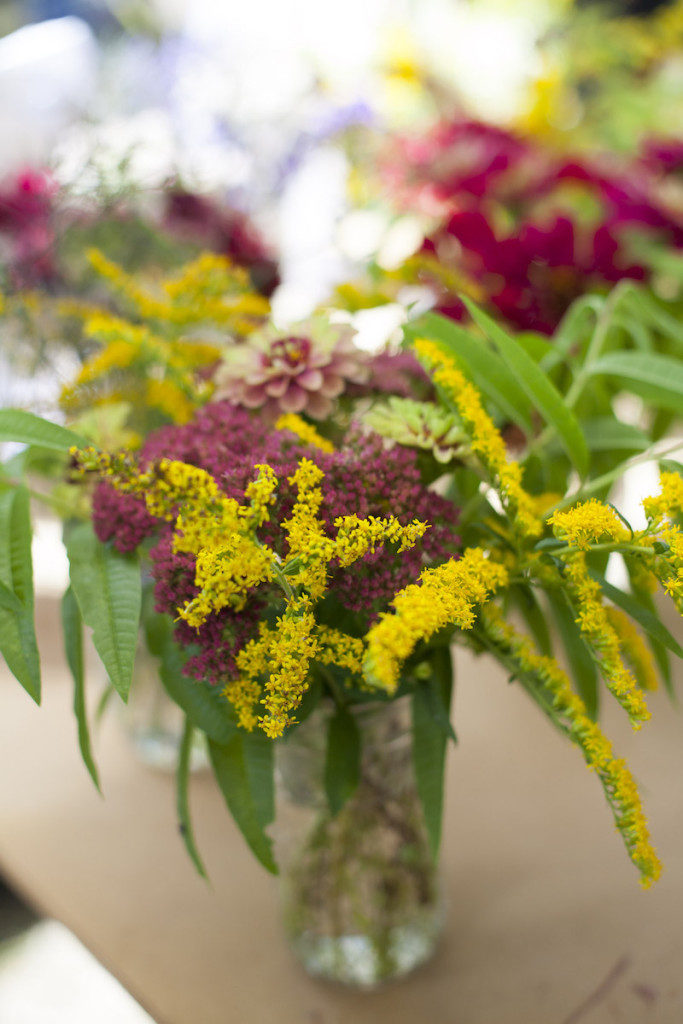 It was a significant effort to organize and prepare a farm stand so afterwards we had a party back at the farm to thank all of our neighbors and friends who helped make the farm stand, and ultimately the mission of Henny Penny farm, come to fruition.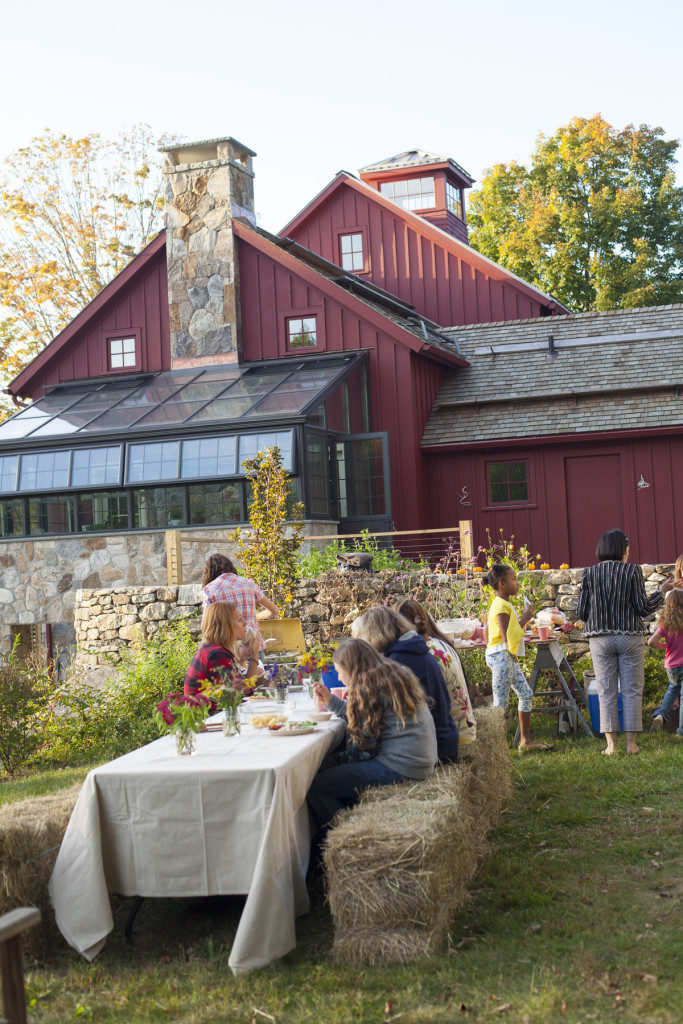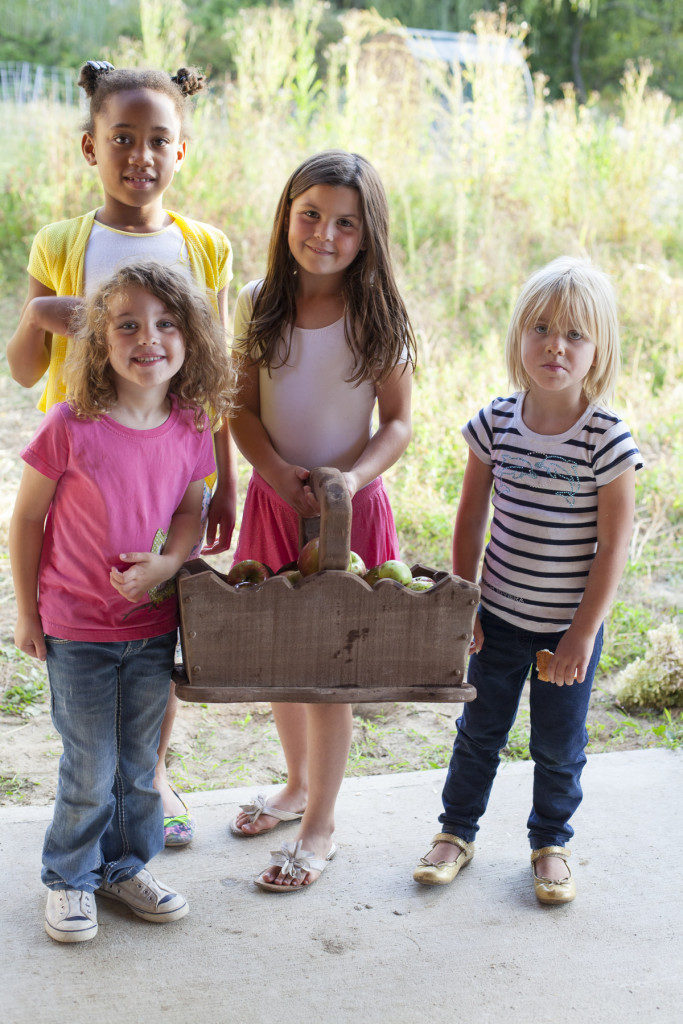 We couldn't have asked for a more perfect evening, cooking up farm-fresh food outside while the happily roving band of children picked apples from the orchard and visited the farm animals.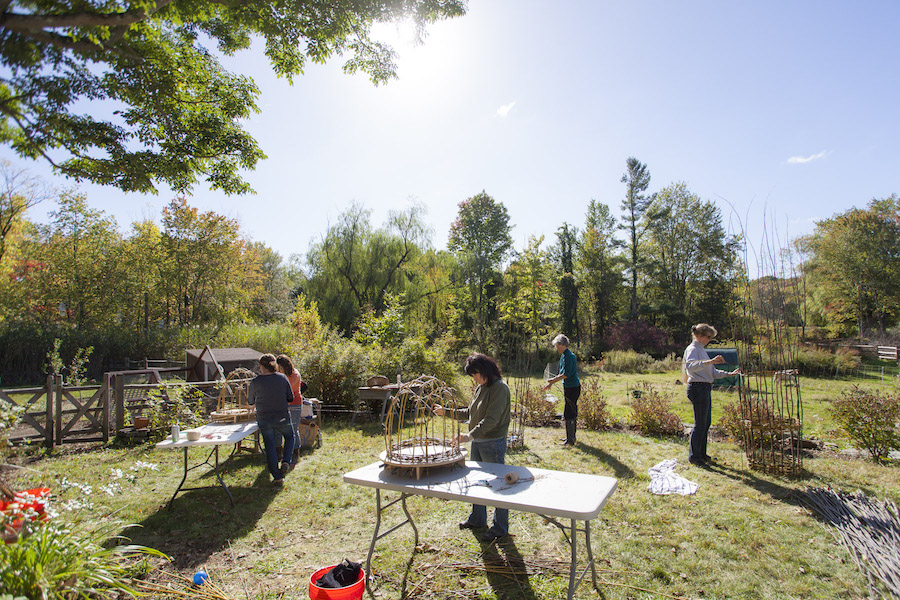 In the beginning of October an enthusiastic bunch of students came for an intensive day of willow weaving under a glorious, bright blue autumn sky. We looked at all of the various types of willow growing in the garden and also discussed other plants that you can forage for or grow in your garden that are suitable for weaving. Everyone left with a beautiful creation that they will add to their garden this spring.
This last weekend saw two nights around 27F which served as a little reminder of what the New England Winter holds in store for us. And suddenly, the gears have switched and we are busy preparing the farm for winter, planting the garlic, digging up the dahlias and other tender perennials and herbs and harvesting the last vegetables including parsnips, celeriac and carrots. It is an exciting time as more people learn about the farm and slowly a community is beginning to grow. In the meantime, our indoor workshop space is nearly completed which is a good thing as these colder days approach!