It's been a rather busy time lately to have time to write everything down. So, today I am sharing a little eye candy from the last few days.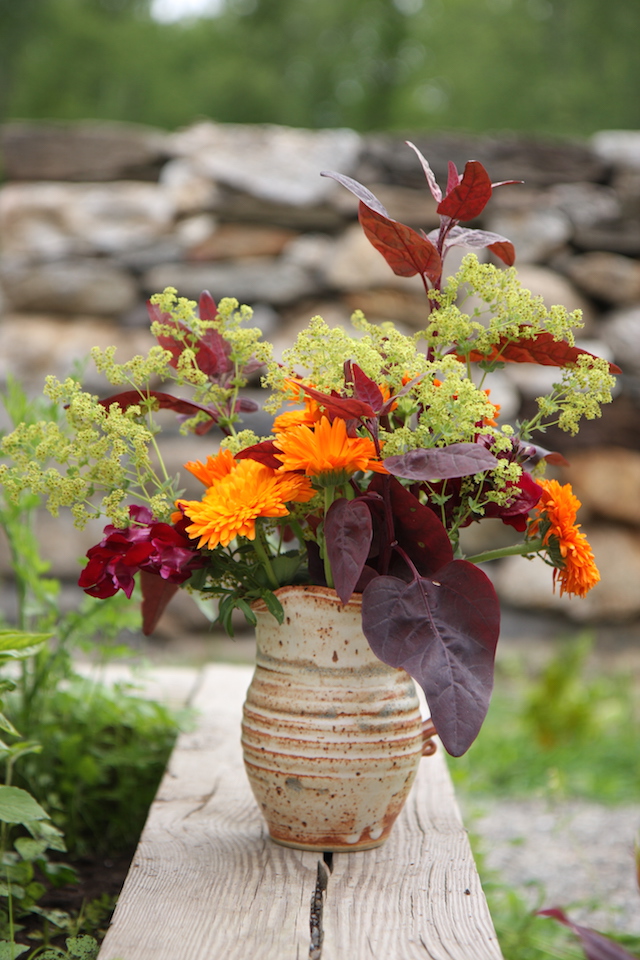 I am particularly happy with the purple orach foliage in this bouquet as it is an edible I grow in the garden. I grew it last year for the first time and planned to save its seed. Well, my then 5-year-old got to it before I did and shook the seed heads so we have lots of purple orach this year. Everywhere. But it is a great plant to mix in your perennial borders for late season flower heads, for dinner (like a nutrient-dense spinach that tastes a bit like beets) and definitely in your flower bouquets.
July 4th is also the peak for our Gooseberry 'Invicta' plants. The berries seem all the more special since you have to wear thorn-proof gloves to pick them!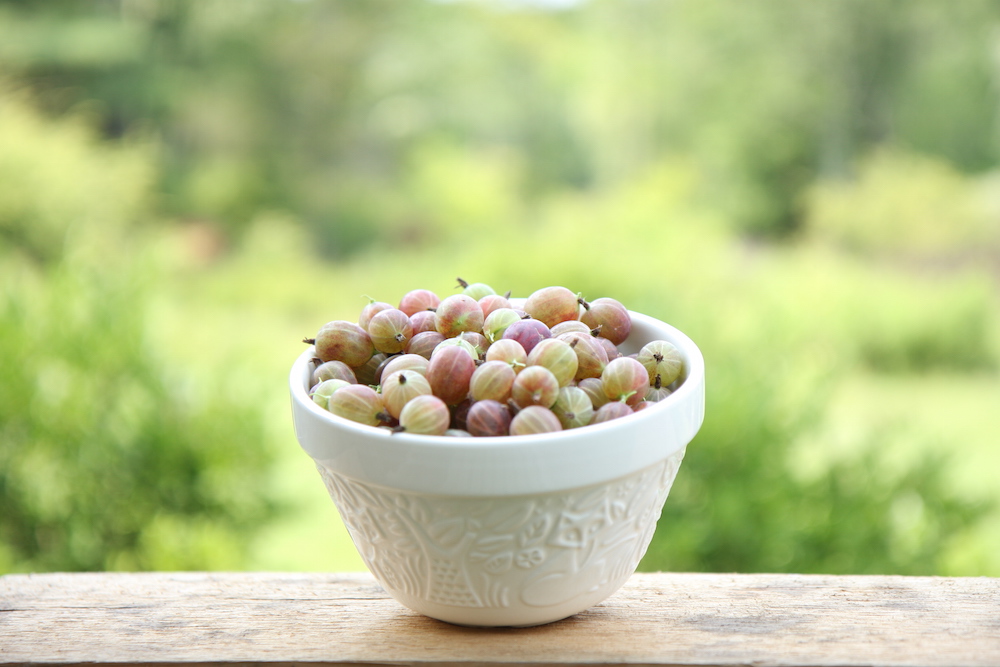 And yesterday I used the gooseberries to make a gooseberry and peach galette. With those simple, rustic desserts, it is all about the using best fruit and having a perfect crust recipe. I have adapted a King Arthur Flour recipe by substituting some spelt for the all-purpose flour, and you get a wonderful nutty flavor to balance the brightness of the gooseberries and the mellow sweetness of the peaches.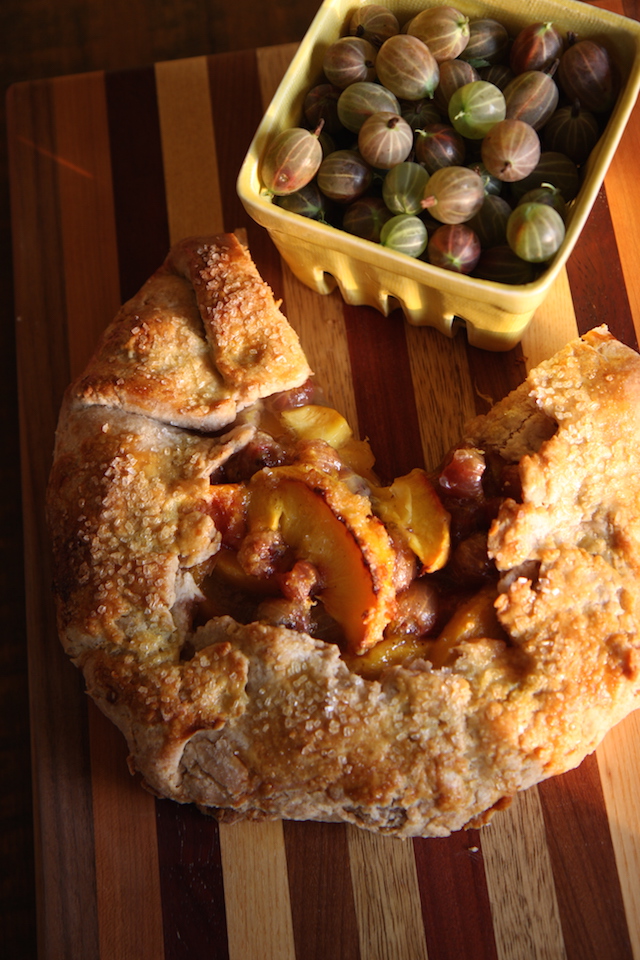 Gooseberry & Peach Galette
My favorite Crust Recipe (adapted from King Arthur Flour)
1 C. unbleached All-Purpose Flour
1/2 C. spelt flour
1 Tbs. buttermilk powder
1/4 teaspoon salt
1/4 teaspoon baking powder
1/4 C. vegetable shortening
1/4 C. butter, cold
1 tsp Apple Cider Vinegar
5 Tbs ice cold water
DIRECTIONS: Whisk together all dry ingredients. Work shortening into the mixture using a creamer (or a fork if you don't own one) until it is very crumbly. Slice butter into a couple 1/2″ thick slices; then dip in flour and use the heel of your hand to flatten it until it is 1/4″ thick. Touch butter as little as possible as you want to keep it cold. I do this on my area of stone countertop. Then put the butter into the flour mixture and use the creamer again to break it up and distribute evenly. Some pieces of butter will be roughly the size of large peas.
Add the vinegar and ice water over the dough and toss with a fork. Working quickly, as a dough mass forms, dump out mixture onto counter and finish making ball with your hands. Flatten dough into a disk and wrap with cling film and refrigerate for at least 30 minutes or up to overnight.
I used this recipe to encase 2 peaches and about 1 C. of gooseberries in the galette. I tossed the gooseberries and peaches with 2 Tbs of sugar, the zest of 1 lemon and 2 Tbs of Instant clear gel from King Arthur flour as I was worried the juices would make the dough smushy otherwise. You could substitute cornstarch or add nothing and just see what happens. Once you make the galette shape, brush with egg yolk and sprinkle with sugar. I baked the galette at 375F for roughly 25 minutes (I didn't time it, just watched for the golden crust to be done).
Serve the galette with a scoop of ice cream and enjoy outside as you wander and relish your garden!