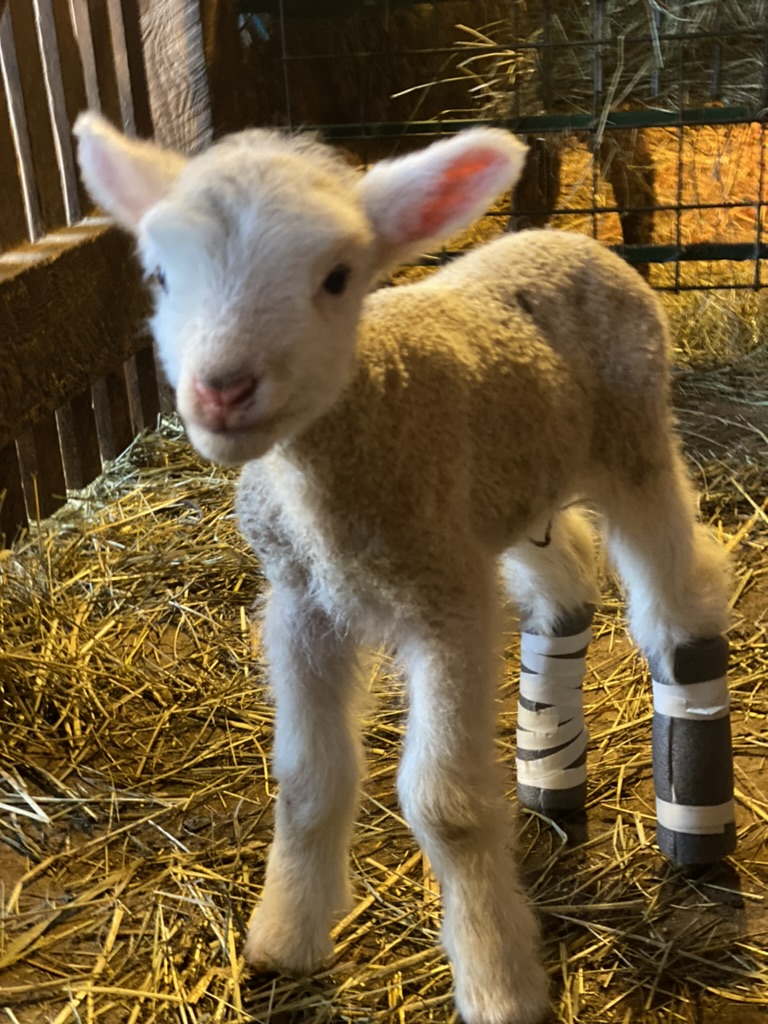 Those of you on our mailing list, or a member of The Devoted Shepherd, already heard about Jenny, who was born with contracted tendons on her rear legs. She was walking on the front of her rear 'ankles' when born. So we splinted her legs with pipe insulation to extend and support her tendons and to allow her to walk on her rear feet.
After 2 days with the splints she was starting to get much stronger and was successfully nursing from her mother. Prior to that point, it appeared that the mother wasn't always standing nicely for her to nurse (mom had twins and Jenny's sister was born without these issues). We see that when a ewe can detect there is something wrong with one of her lambs it is not uncommon for her to neglect the lamb or prevent it from nursing.
Last night, after 3 days with the splints, we removed the splint from one leg to check the condition of the leg and make sure there were no issues caused by the splint and to also see if there were improvements. And look what we saw!
So today we moved mother and the two ewe lambs to a bigger stall and removed Jenny's splints. We will let her spend 5 hours walking around without extra support and then put them back on for the evening. She is putting on good weight and making quick improvements. This is what we like to see!