About Henny Penny Farm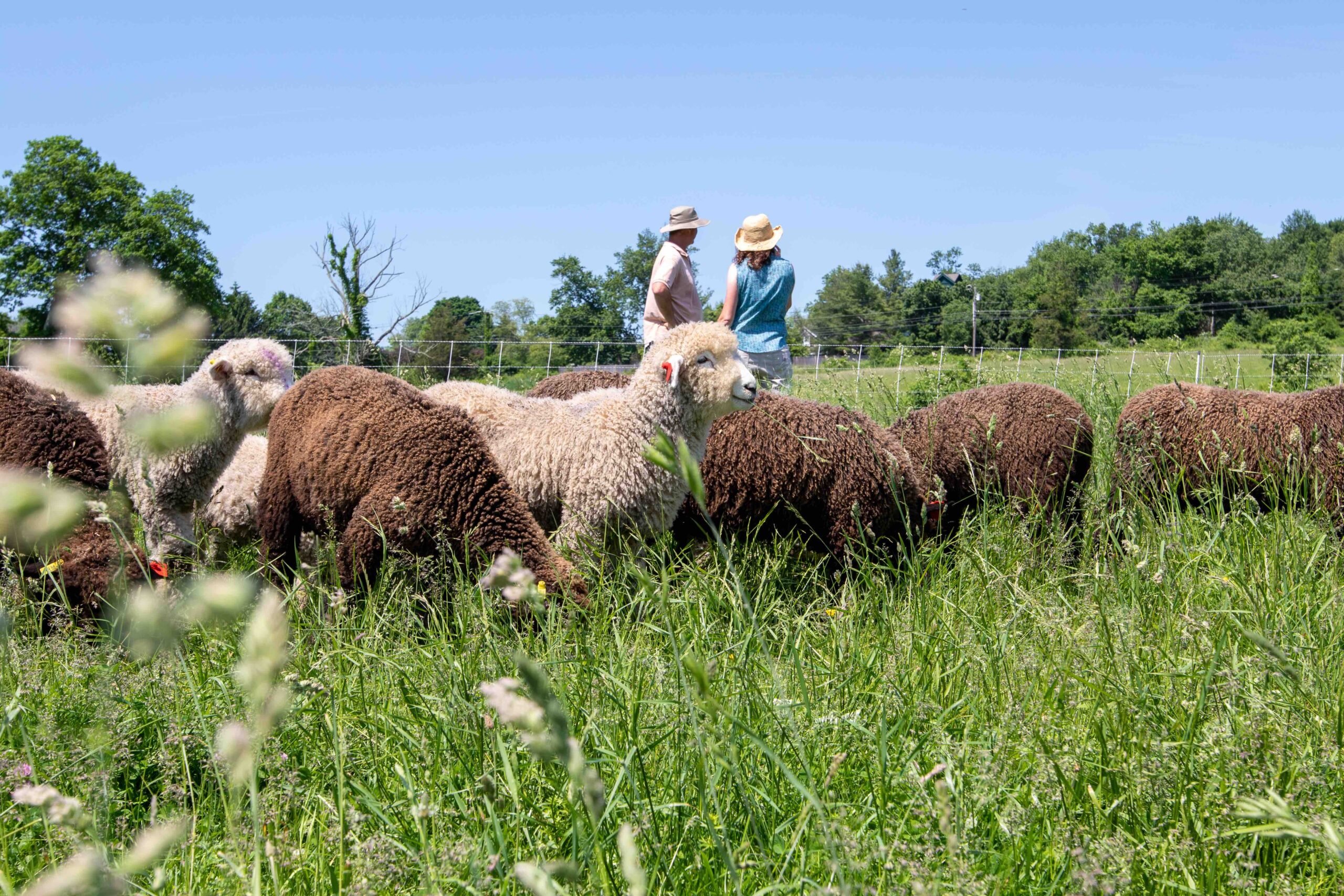 Our Mission
Our farm is committed to protecting the environment by working in harmony with Nature's rhythms, to raise nurtured, happy animals, to teach your children about food and to feed your families the healthiest, most nutrient-dense food possible.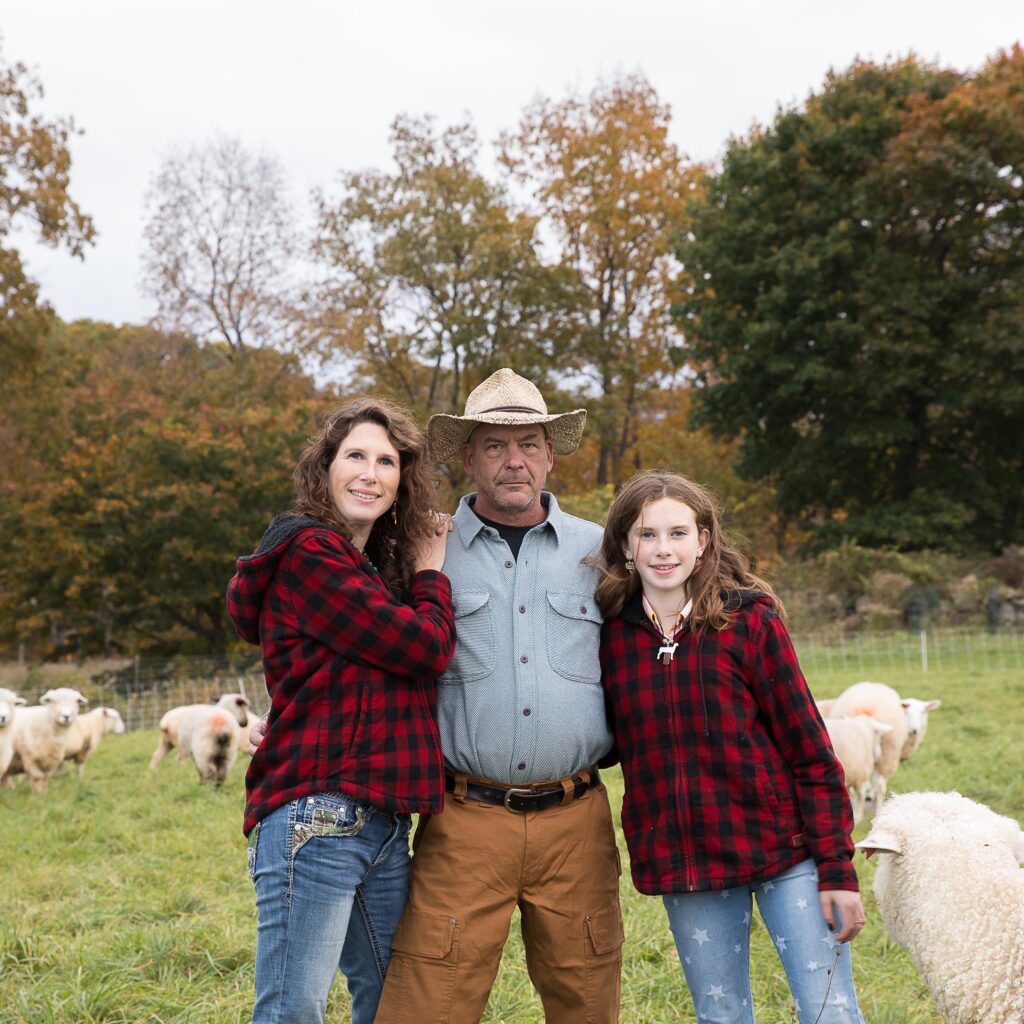 Welcome to Henny Penny Farm! I'm Whitney, and that is my other half Ron and our daughter Penny in the photo. For nearly 15 years we have practiced Regenerative Farming to restore wildlife habitats as well as to produce some of the finest meat and woolen products around.
Our customers tell us they feel better consuming lamb, chicken (pasture-raised, organic-fed) and Thanksgiving Turkey knowing it has come from our farm. The taste is unsurpassed and they can rest assured the animals have enjoyed attentive and loving care throughout their lives.
You can find our products at the Farm Store, local Farmer's Markets (New Canaan, CT, Westport, CT and Larchmont, NY) and Fiber Festivals.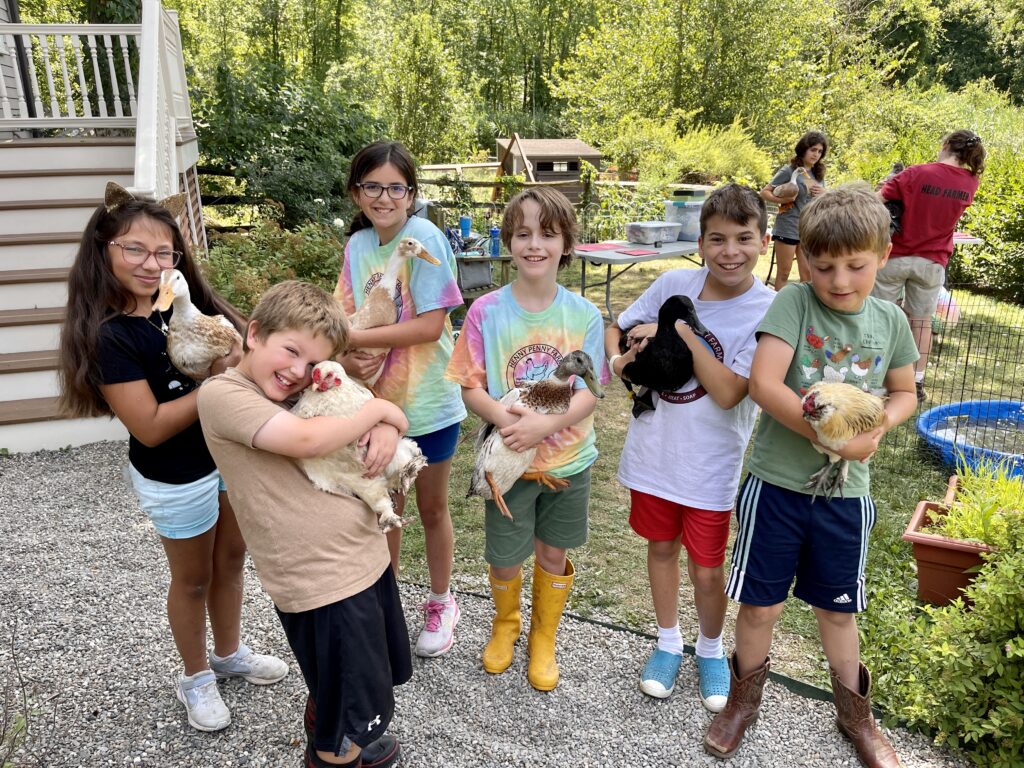 We apply this same thoughtfulness to our education programs for children and adults. In particular, our community loves the deeper connections they form with the farm and nature through the Membership programs and Summer Camps. And the great thing about our Memberships is we have both In-Person and Virtual Options so no matter how close or far you live from the farm we want you part of our community!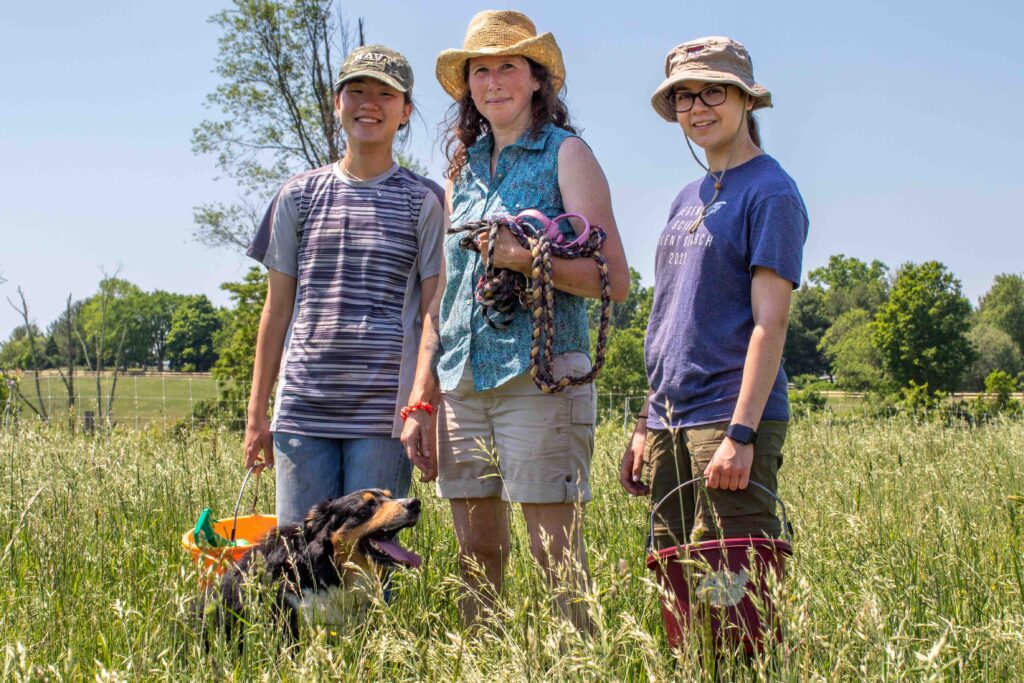 We continue to offer hands-on training for interns and volunteer opportunities to give participants transferable skill sets and a greater depth of knowledge for becoming more involved in the food community, preparing for a career in farming, learning to advocate for responsible farming whether in personal food choices or on the national scale and more.
2023 Market Schedule
New Canaan (lamb, chicken, pork, Thanksgiving turkey pre-orders, wool and candles)- every Saturday 10-2pm spring through Nov 18
Westport (pork, Thanksgiving turkey pre-orders, soap, wool and candles)- 5/25, 6/15, 7/6, 7/27, 8/17, 9/7, 9/28, 10/19, 11/9
Ridgefield (all products)- 7/15, 7/29, 8/12/8/26, 9/10, 9/23, 10/7, 10/21
Larchmont (lamb, soap, wool and candles)- 6/10, 6/24, 7/8, 11/11, 12/2, 12/16