Over the years Henny Penny has hosted tours and workshops for schools, homeschool groups, girl scout troops, social clubs and more. All tours and workshops are led by Farmer Whitney.
Most popular is our Tour and Craft Combo. Attendees are given a 45min-1hr tour. There is always opportunity for hands on with the particular animals on our farm that enjoy human interaction, which animals depends on time of year. This is then followed by a craft that can range from 30 min to an hour and a half. Crafts are geared towards the age group, amount of time desired and budget.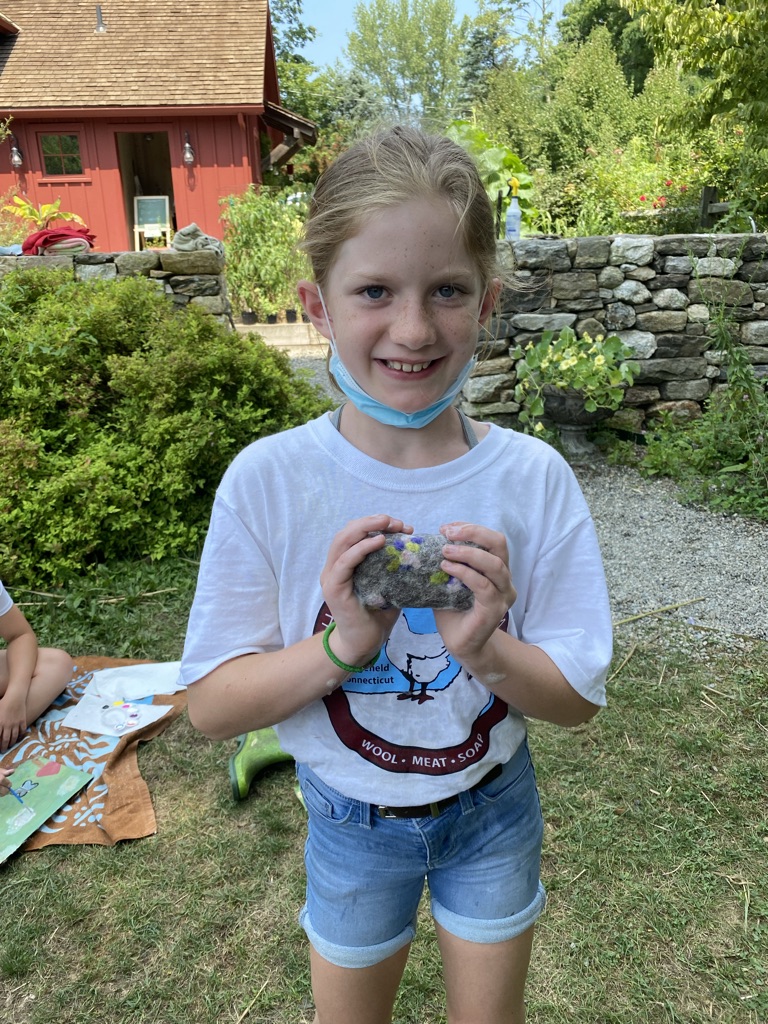 Examples of crafts we have offered:
planting seeds and seedlings
wool needle felting or wet felting
making felted soap
make an easy birdfeeder (for younger children)
make a nature stick (children age 4-10 usually)
make a dream catcher
Other custom workshops that can be offered that are at least 2 hours and usually do not include time for a farm tour:
Indigo dyeing
shibori techniques with indigo dyeing
knitting/fiber workshops- beginning to knit, 'All about Fiber and Yarn Design' accompanied with one of our knitting kits and instruction to get you started,
Farmer Whitney can also travel for power point presentations.
Talks available:
Can Livestock Save the Planet?- a talk about Regenerative Agriculture
Working with Animals for Land Management
Growing a Cutting Flower Garden
The Wonderful World of Willow