Our flock is a thoughtfully curated collection of genetics founded from Anchorage Farm, Little Hooves and Alderbrook Farm breeding stock. We, like so many others, love Romney sheep passionately. They have wonderful temperaments making them easy to handle given their size, especially for junior showmen. A mature ewe can produce up to 8lb of wool per year and being a dual-purpose breed they produce a good sized carcass for market as well.
Each brood ewe brings her own set of traits we value highly but essentials present in every one of our sheep is:
Easy lambing and good mothering skills
Quality fleece, natural or white, open or closed, but always possessing a good crimp and uniformity across the body
Offspring that have a growth curve meeting our meat market requirements
Meet some of the pillars of our flock
For inquiries about available lambs, email [email protected]
---
Zeus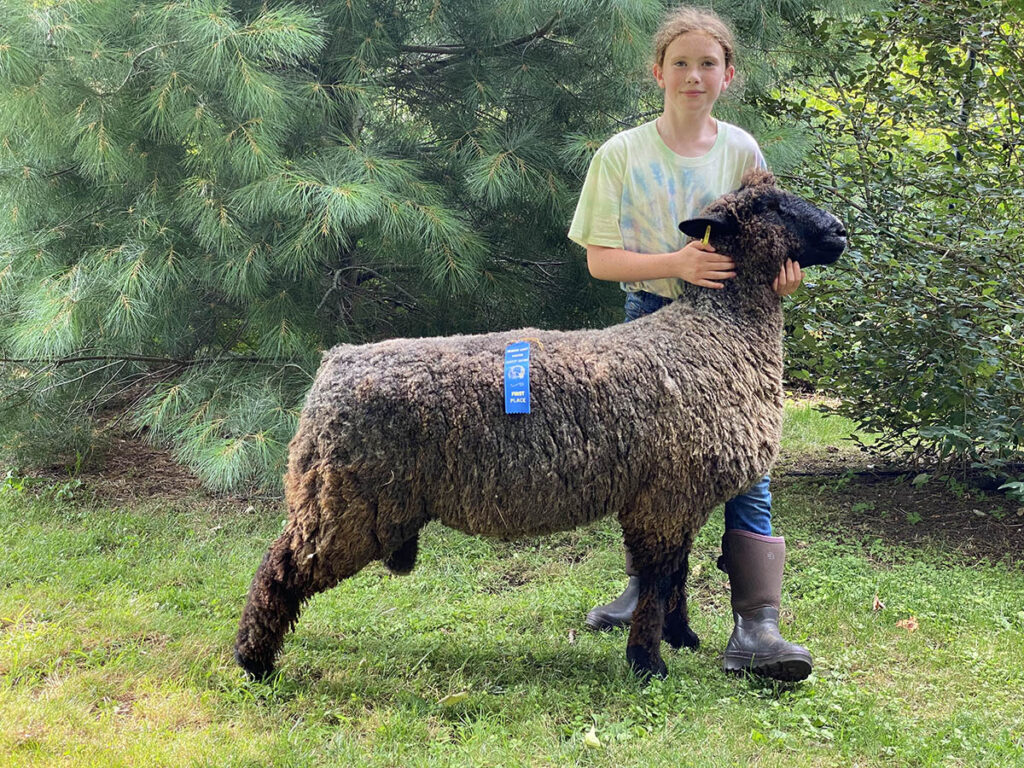 In 2019 at the NJ Sheep & Wool Festival Longwool show Zeus took Best in Show, Supreme Ram and Best Fleece. He also won Best Fleece at the Litchfield County 4H fair 2019 and Champion Ram in their Romney Show. He is our herd sire for 2020 and already produced some great offspring in 2019.
Chubby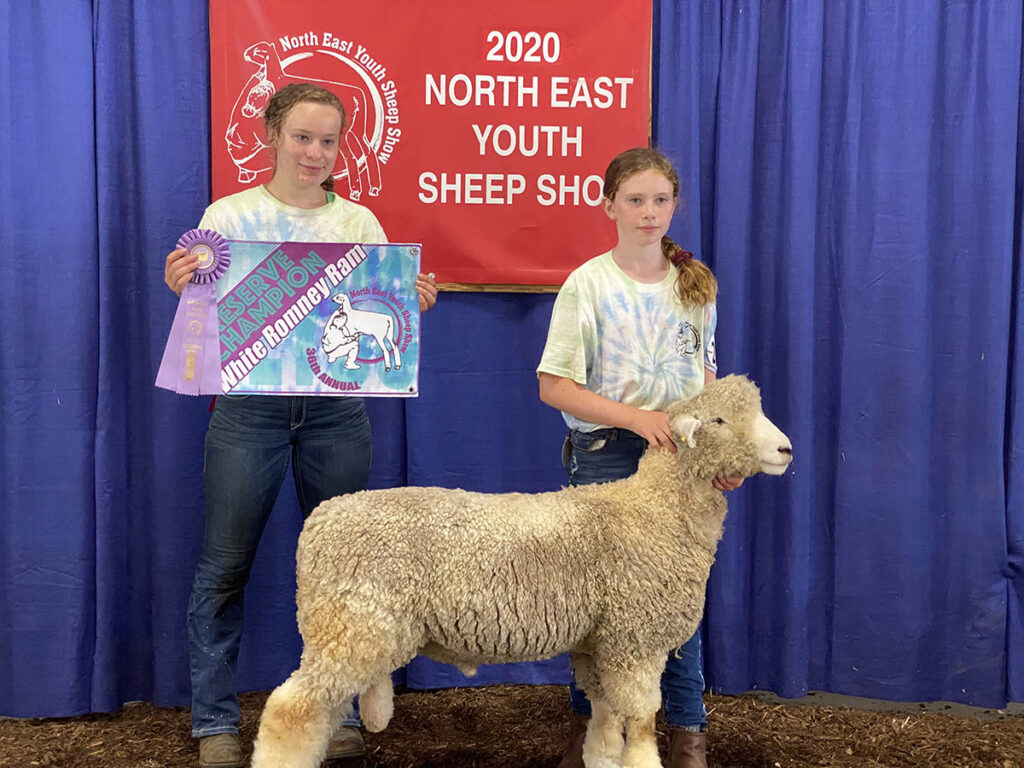 Chubby is a 2020 ram lamb who shows great promise. He was Reserve Champion Ram in the Romney Show at the Northeast Youth Sheep show. He has wonderful fleece quality, great length of loin and a solid build true to the breed character. We look forward to seeing him develop.
---
Annabel
Annabel was one of the first two sheep to come to Henny Penny Farm. She is Anchorage Farm breeding, and at the time, we were seeking the classic Romney sheep style as found on the Romney Marsh in England where Whitney spent so much time. Annabel has a beautifully lustrous fleece, and although she is shorter, she has produced some of our largest lambs to date. Her first lamb (a single, which is normal for first-time lambing) weighed in at a whopping 17 lbs. That beautiful ewe was Fern who became Penny's first show lamb. Fern's classic conformation and stellar fleece won her Supreme Champion Ewe and Champion Reserve Fleece at the Terryville Fair Youth Show in both Penny's and Fern's first year showing. in 2018 Fern had her first lamb, Amelia, who has a long top line brought in by her sire, Sven, and the fantastic fleece like her mother. She won Best Fleece at the Goshen Fair Youth Show in 2018.