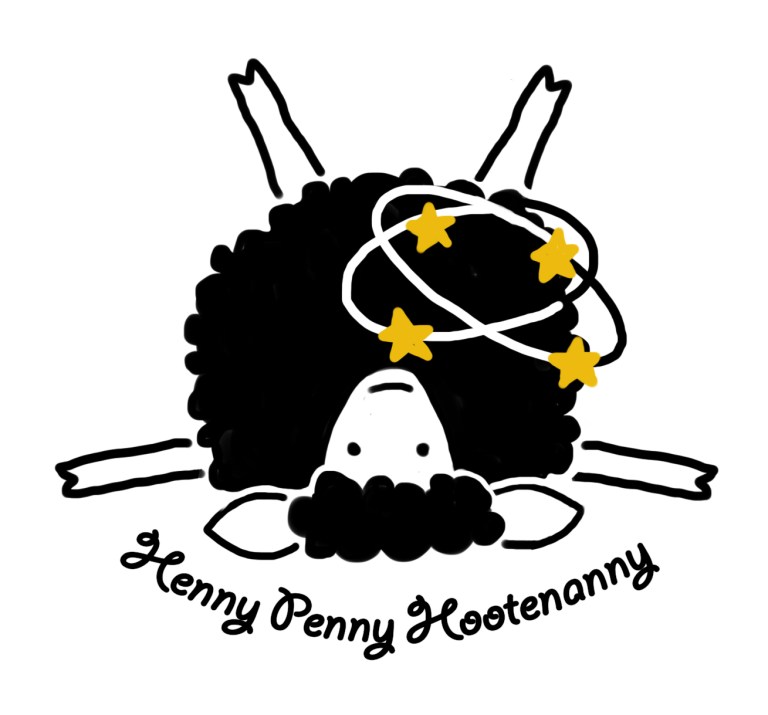 At the Henny Penny Hootenanny, held before Thanksgiving, the whole farm is open and hosts food and fiber demos, live music and raffles inside the historic 1725 barn and outside there will be games, animals and more!
And we absolutely want kids to come and have fun!!! These are probably the most important guests as we want them to develop a passion for agriculture and make a positive impact on our food system and make healthy food accessible for all.
Saturday, November 2, 2019
6:30-8:30 pm
Adults – $50 donation / Children 16 and under free.
live music
cooking demonstrations
farm demonstrations
local beers
firepit
farm games
see the farm's animals, including goats, sheep, chickens, and rabbits.
raffle will offer prizes (two tickets are included in the ticket price, and additional tickets will be available for purchase)
---
VENDOR MARKET
NEW FOR 2019! VENDOR MARKET a small, curated market of local artisans and their food and craft creations will offer some fun shopping opportunities.
---
Hootenanny Gallery
Photos courtesy of Michele Williams Photographer
---
---
AND WHERE DOES THE MONEY GO?
The funds raised each year are donated to a charity which works to bring food equality. In 2016 funds benefited Daily Bread Food Pantry and in 2017 funds benefitted the nonprofit Person-to-Person. We always need volunteers to help with this fun and festive event. Email us to see how you might participate.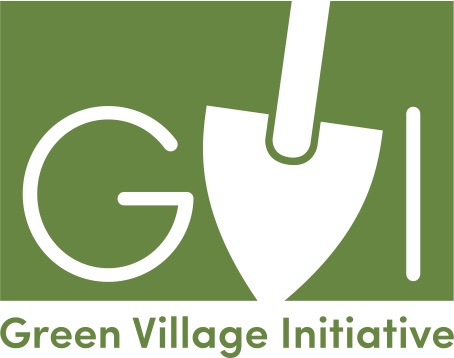 2019 Hootenanny will fundraise for Green Village Initiative
Green Village Initiative (GVI) is an urban agriculture organization in Bridgeport, CT. GVI's mission is to grow food, knowledge, leadership and community through urban gardening and farming, to create a more just food system in Bridgeport.
Green Village Initiative is cultivating community wellbeing and self-sufficiency in Bridgeport. GVI operates Bridgeport's only outdoor educational urban farm, manages 12 community gardens, leads youth through leadership development programming, and supports Bridgeport's teachers in using school gardens as outdoor classrooms. GVI's programs engage thousands of community members in growing and consuming Bridgeport-grown food and their farms and gardens nurture a grassroots movement of urban growers of all ages across the city.
LIVE MUSIC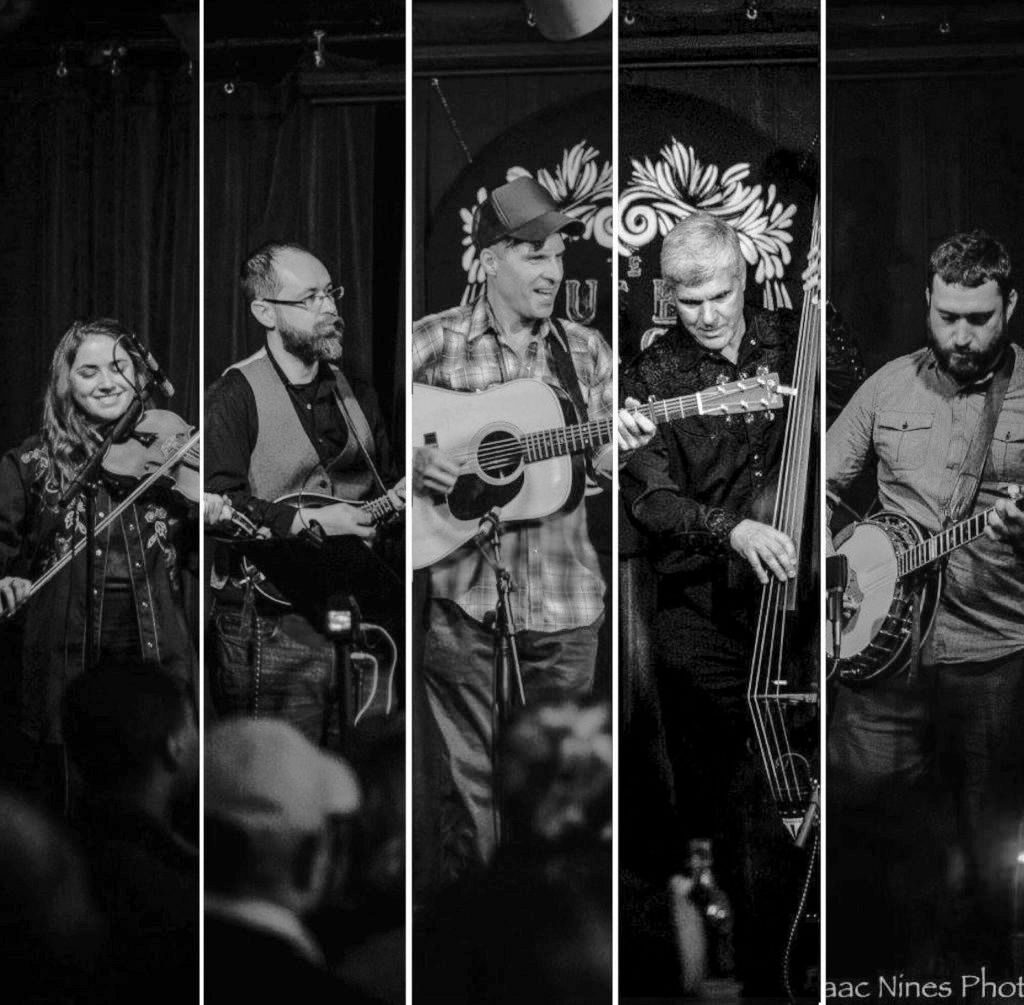 Five in the Chamber
Five in the Chamber is a New Haven, Connecticut based bluegrass band that drives hard and carries a big pick. They respect the tradition. They respect the trailblazers. And they respect the renegade outlaws. Their final product is an eclectic balance of American roots music which both reinterprets and redefines the bluegrass songbook.
FOOD DEMOS
For 2019 we are thrilled to have two wonderful chefs coming to inspire you with culinary demonstrations and tastings!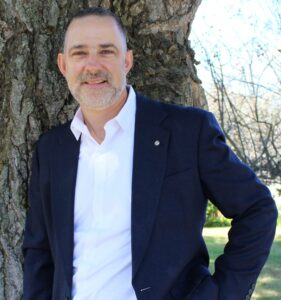 Phil Del Giudice
Phil has been an active member of the Ridgefield community for almost 25 years. He's a graduate of the Culinary Institute of America where he trained for leadership roles in the restaurant, club, university, corporate dining & food purchasing business. He partners with local social media agency "Hello Ridgefield" providing coverage of events like The Taste of Ridgefield, and collaborates on event planning with in-town caterer Odeen's BBQ. Phil writes a hospitality blog, is a passionate speaker & also shares time mentoring high school students pursuing careers in hospitality.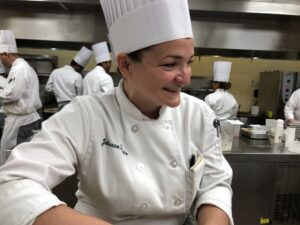 JULIE PARKIS
Graduate of The Culinary Institute of America, food enthusiast looking to share knowledge of food and general wellness information. Passionate about using seasonal, local ingredients while minimizing waste.
---
DRESS CODE
You may dress however makes you feel most festive and happy. Please dress warmly as the event is equally outdoors as indoors (farm life is always like that and we truly want to welcome you into the farm). However, for the ladies, 'sensible' shoes would be suggested as it is a working farm outside (and we KNOW you'll all want to stroll around and explore!).
---
SPONSORS
We would love to also thank our generous Raffle Donors from Agway, Copia Home and Garden, Little Meadow Farm, Purple Heather Floral Design and Stacey's Totally Baked!
---
WAIT! WE HAVE TO BRING FOOD?!
Yes. We want to cultivate our relationships with our local farms and farmers. But we're going to help you do this. Below you will find a list of some local farms and markets that sell products grown or raised near our farm. Not only is it good for the environment, and our bodies, it is good for our local economies and will keep farmers doing what they do best as well as support a system where young farmers can have a bright future. So please take a moment out of your busy holiday preparations to do some of your purchasing at these or other nearby farms.
VISIT THESE FARMS & FARM STANDS FOR YOUR DISHES
Henny Penny Farm will have our produce and various meat options as well as local shelf stable items. You can also read the CTNOFA Farm and Food Guide for farm locations, or visit:
Buy your tickets, pick a dish (if you happen to know what you're making we'd love an email to keep track!), visit us or a farm (maybe even a new one!), invite some friends, get EXCITED and come on out to the HOOTENANNY!