One of the exciting elements of running a sheep farm is all of the talented artisans I get to collaborate with. We have been producing our own yarns now for quite a few years and have developed a range from fingering weights right up to heavy-worsted/bulky weights that still reflect the breed character of our animals. On our farm, typically we use our Romney brood ewe fleeces for the yarns. Over the years I have worked with my local mill refining our yarn products working towards the best knitting yarns for our fleeces. Just this fall, though, we started to explore making our fleeces into yarns for weaving.
Our latest project is a limited run of three-color throws, artfully woven on looms from the 1920's-1940's. One grey January day I made the trip up to northern Massachusetts to visit Peggy Hart (of Bedfellow Blankets) in her quintessential New England barn where she weaves beautiful variations on traditional designs.
Talking with Peggy and learning about how these machines work was such a fascinating morning. While the machines do run on electric they are by no means plug and play. The operator needs to be there constantly monitoring each throw of the shuttle as yarns can break.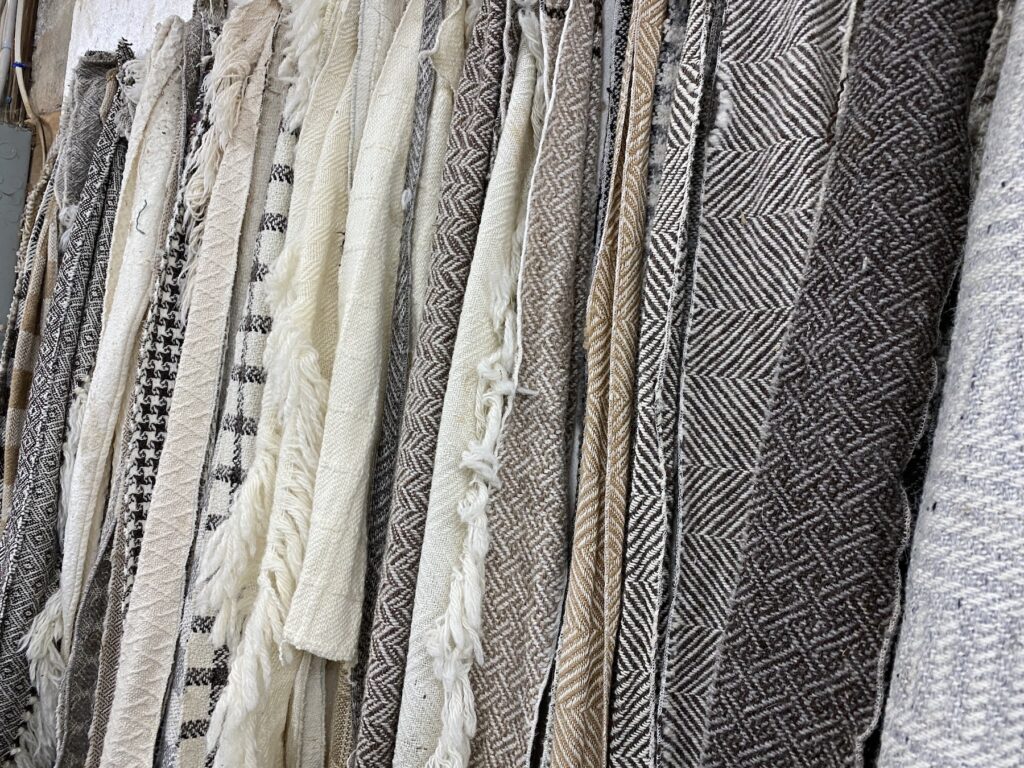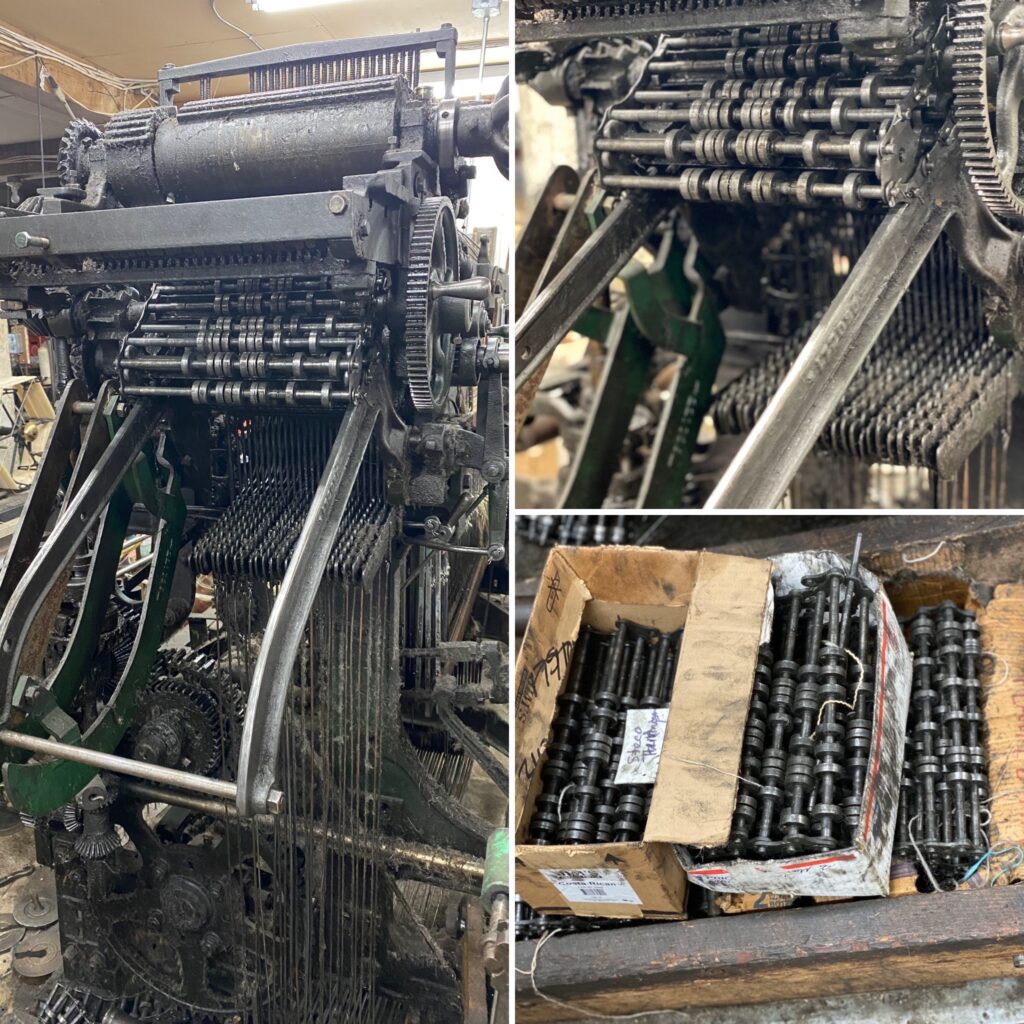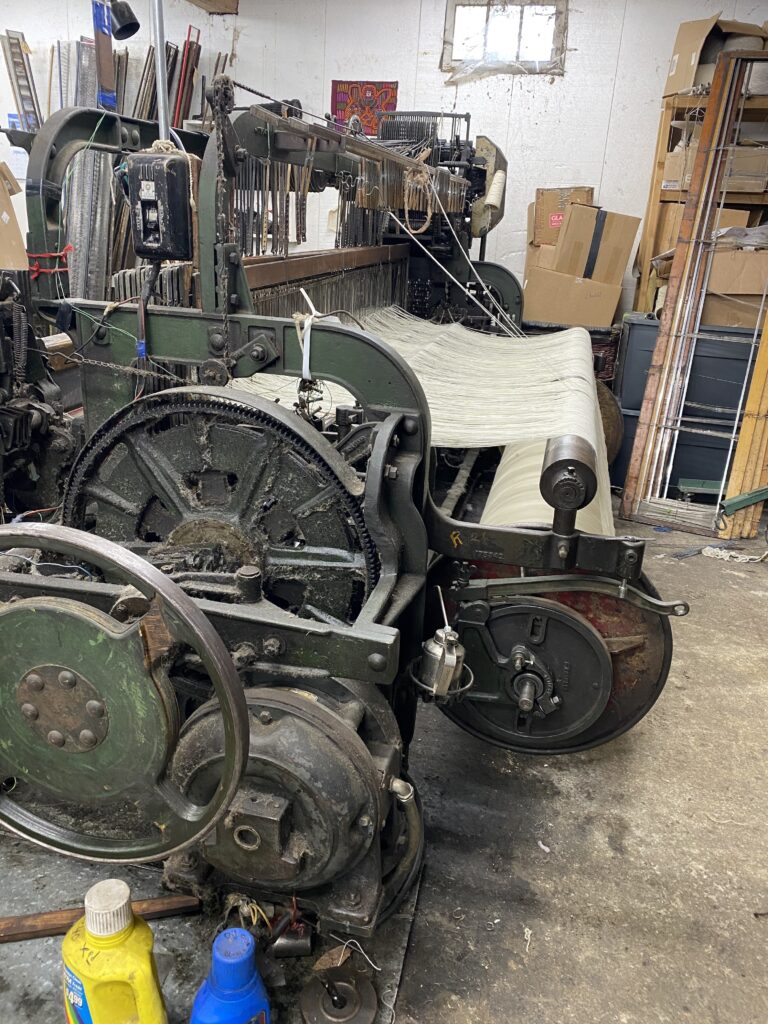 And finally, once we had decided on a plan for this small collection of Henny Penny Farm throws, Peggy turned on one of her machines so I could witness it in action
Now we anxiously wait for Peggy to weave up a small sample before she warps up all the yarn for the entire blanket run. Watch this space as this exciting new fiber journey continues!