Join our Membership Program to help us continue to expand our program offerings from camps, to farm programs, to fiber workshops. All memberships are valid for one calendar year from the date of joining.
All members enjoy a 12% discount on all programs, including our ever-popular summer camps! Shepherd/Supporter level members not only enjoy those camp discounts but are invited to special behind-the-scene events including lambing chores and sheep shearing! By becoming a member, not only will you enjoy the benefits listed below but you will also be making it possible for us to continue our work teaching about regenerative agriculture and its impact on our food system.
Early Registration week for Shepherd/Supporter Members begins Sunday January 29 at 9am. Registration for Farm Members and the General Public begins Saturday February 4 at 12pm.
Also new in 2023, our members will have their own login on our website where you can manage your account and get access to content just for you!
Pick a membership to meet your needs: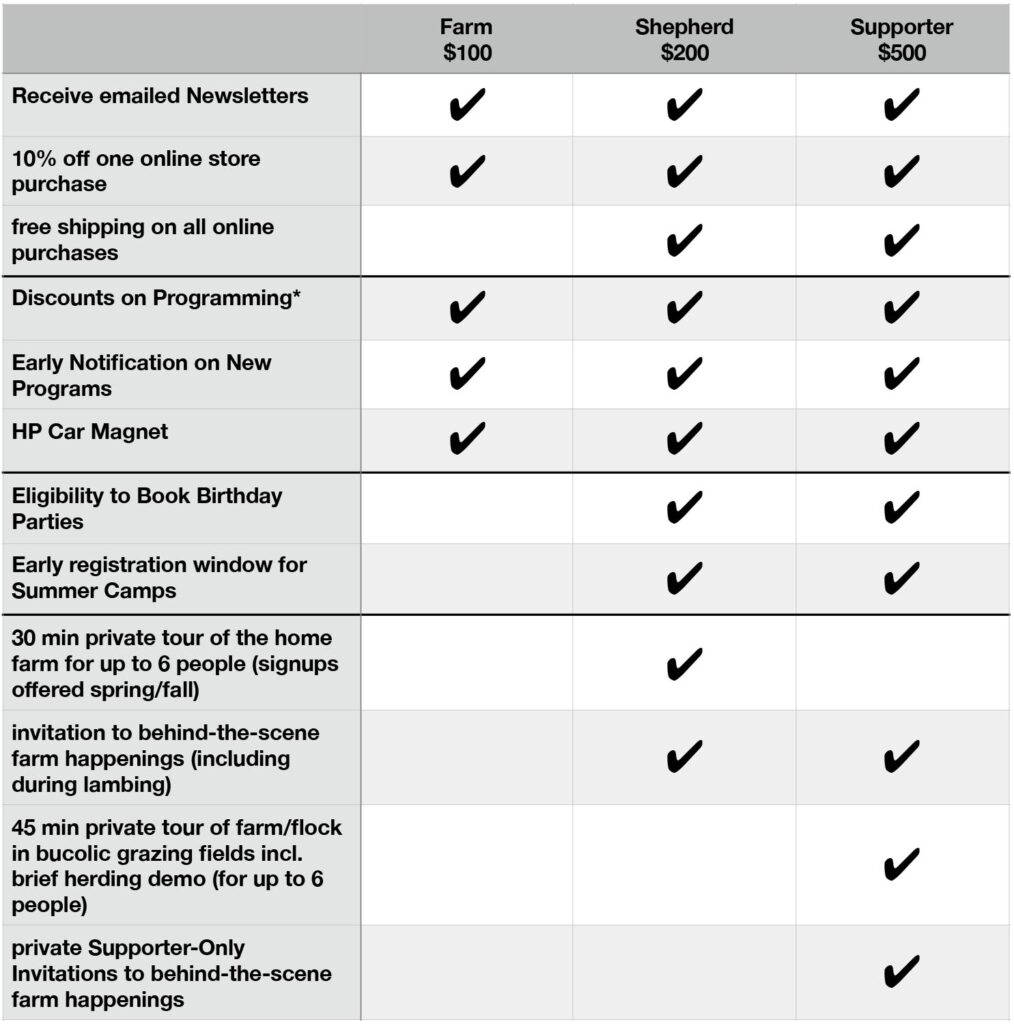 **Please note our membership portal can sometimes get hung up in Safari but seems to do just fine in all other browsers**