High School Internships
We proudly work with local school work study programs to give high school aged students the opportunity to experience a working farm as well as learn about small business models. We have had students from Ridgefield and Bethel High Schools as well as Wooster School.
If you would like to work at the farm as part of a school work program please contact us at [email protected]
Summer Internships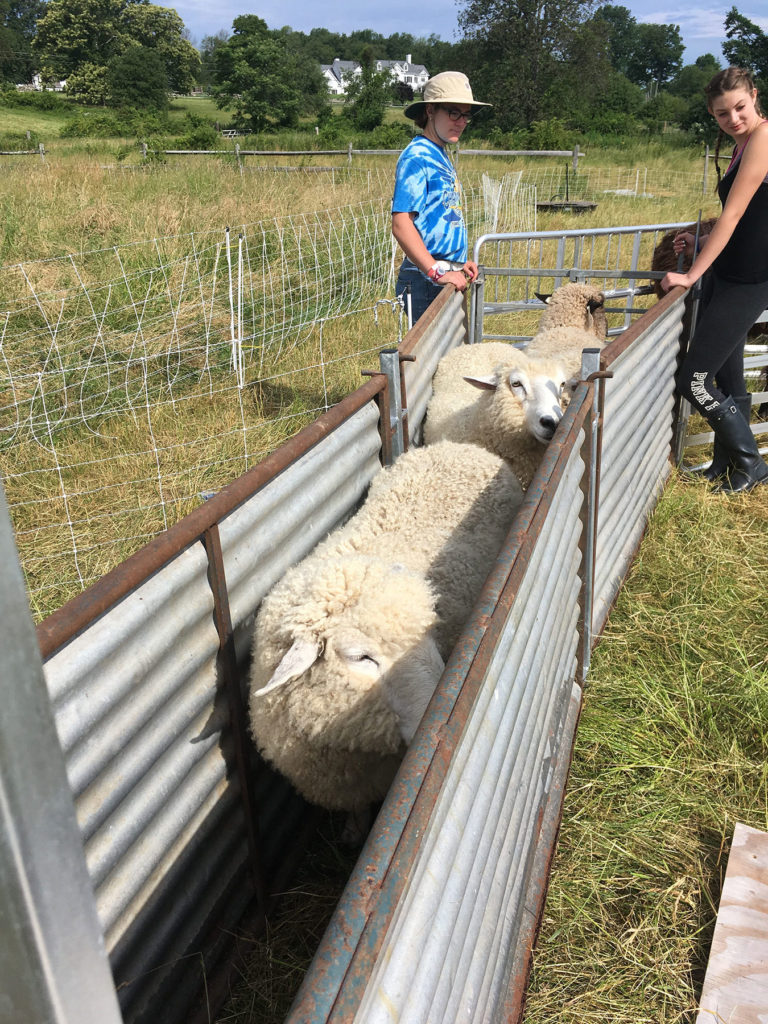 If accepted, as a Summer Intern you will be part of a dynamic team as you learn about our food system, horticulture, as well as animal husbandry of sheep, goats, chickens (egg and meat), rabbits and honeybees. Small scale growing of both vegetable and cutting flowers, land stewardship and habitat maintenance are pivotal to all of the work that is done at Henny Penny Farm. The ideal candidate will be good at communicating with their peers as well as interfacing with the public. They will also be a quick learner, adaptable, and interested in learning how all aspects of the farm and our native habitats are interconnected. There is much to be learned and this would be a great experience for the student considering a career in biological sciences or just wanting a better understanding of our food system. The business of running a farm like Henny Penny not only is a valuable model to study but also provides interns an abundance of transferable skills to acquire. Interns work 5 days a week (Mon-Fri), 4 hours a day (on average).
We accept rising high school seniors or college-aged interns. While the internship itself is unpaid, there are many opportunities to also participate in our paid farm work such as working in the farm stand, helping with summer camp and extra animal duties as your skills develop.
The start and end dates of our internships are flexible depending on each intern's situation but no internship will run less than 6 weeks.
---
Henny Penny Summer Intern Application
You must do the application yourself. Parents or anyone else cannot do it for you.
Complete EVERY part of the application. The Letter of Support is as valuable as your written answers to the Application Questions.
College-aged interns will attend the internship orientation from Monday June 3 to Thursday June 6 and then the internship will run from June 17 to August 9th. High-school-aged interns will attend the internship from Monday June 17- Friday August 8.
Obtain a Letter of Support.   This should be from an adult who knows you well. They CAN NOT be a member of your family. This CAN be a teacher, coach, employer, minister, etc. You can upload it below or mail it.
If you are scheduled for an interview, you must come to your interview (if distance is an issue, a phone interview is possible).
Please complete the application below. Any questions, please email

[email protected]

.